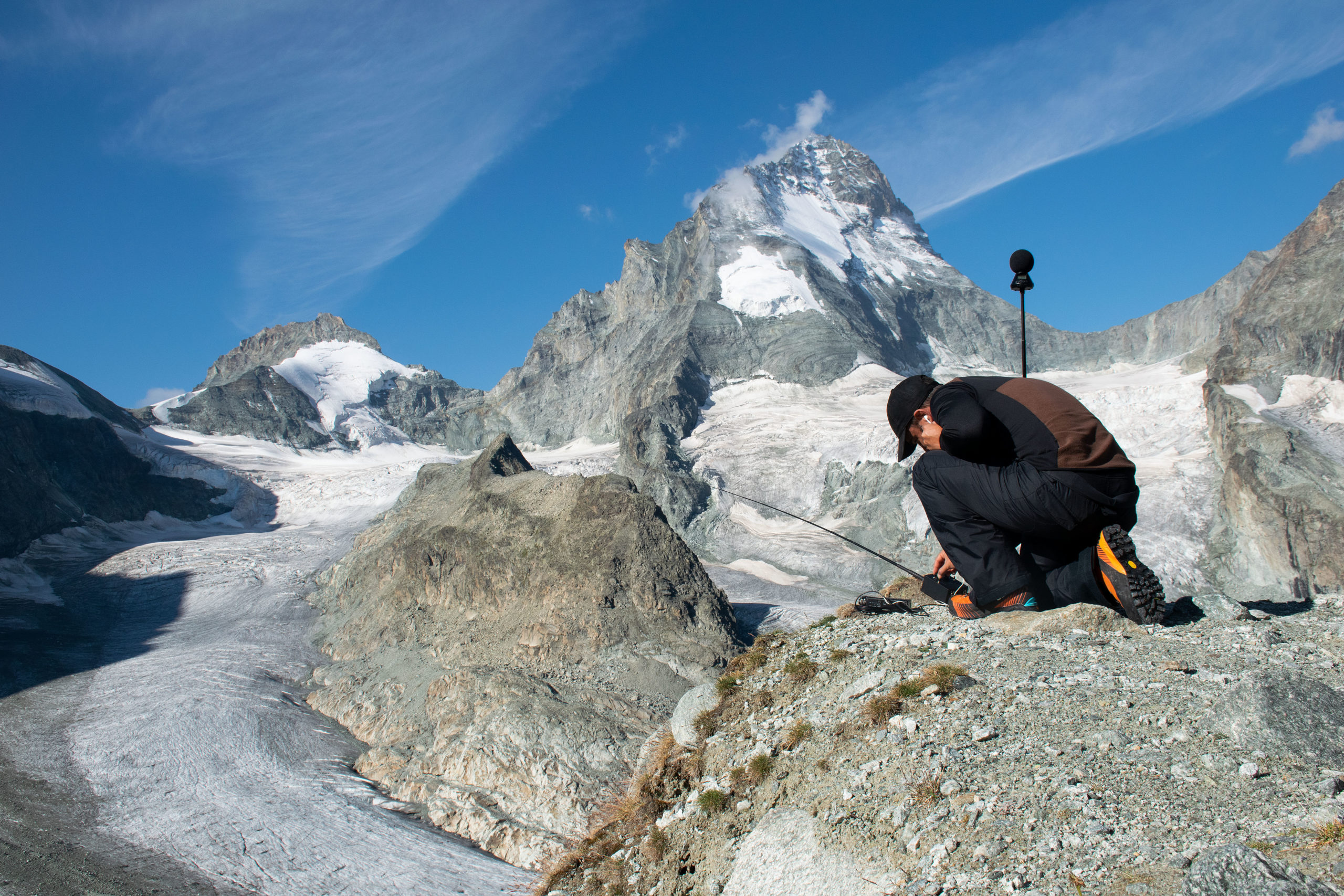 ALTER- Residency

A high mountain art and research residency program responding to the impact of environmental crises on communities in the Swiss Alps.
ALTER- is a two- to three-month residency in Chandolin, a village perched at an altitude of 2,000 meters in the Val d'Anniviers, that invites one transdisciplinary team of artists and researchers a year to rethink and respond to growing environmental crises and their associated social, economic, and cultural shifts. Each team will spend nine to twelve weeks exploring the valley, learning from local villagers, developing work that will be publicly shared on a weekly basis, and presenting a final project. While the residency builds on this locale, the work and wisdom generated by each team could have far-reaching implications for high-mountain communities around the world.
Topics
What's happening to the cycle of seasons in the Alps as the frozen earth thaws?
How will the loss of glaciers affect water availability for farming and hydroelectricity? How do the inhabitants of the valley revive and transmit intangible heritage such as the gathering and cultivation of wild plants? What is gone, and what has taken its place? How can we live together with more-than-humans in the land we share?
This is just a sampling of questions ALTER-, a three-month residency responding to the environmental crises in the Alps, invites each team selected annually to explore. Now, more than ever, we need transdisciplinary artists and researchers to challenge our perceptions of the rapidly evolving climate paradigm and motivate us to find new knowledge and new ways of living.
Development
Once ALTER- has selected your team, we will work with you to define the program of your research. In June, you will be welcomed in your residence house in the village of Chandolin. The curator Horace Lundd will put you in contact with the guest-scientists and the inhabitants of the valley, who will introduce you to the territory, the culture, the history and the current challenges. During the following weeks, you will develop your work – lab & transmission – throughout Val d'Anniviers and share your discoveries with local inhabitants and visitors at five to ten public events. This sharing can include the villagers and take the form of an exhibition, a discussion, an impromptu performance, a workshop, an installation, a meal, or any other creative format you can think of. 
At the end of the residency period, you will present a final project in Chandolin for a large audience of the whole region. The residency includes financial support for the events.
Unlike many residencies, in which participants work in isolation, ALTER- takes a different approach. It is not uncommon for those most affected by climate change to be excluded from policymaking, research, on-the-ground solutions, and other approaches to addressing environmental, social, and economic shifts. However, our neighbors of the Val d'Anniviers are living with these shifts and are ready to be equal partners. Active, inclusive, sustained engagement with them is essential to developing your work. Depending on your focus, you might collaborate with a dairy farmer, botanist, local historian, or woodworker, and the ALTER- curators will help you connect to the right partners.
In addition, we do not view labs, transmission and events as a one-way conversation in which you report on your latest findings. Instead, we envision meaningful connections and stimulating dialogues in which you benefit from local villagers' perspectives and lived experiences as much as they do from your explorations. Together we can give voice to the unheard.
Because there is no one solution to environmental change and its impacts, ALTER- will consider teams that cross disciplines, including visual/sound/performing/media arts, architecture, writing, environmental studies, the biological sciences, the humanities, and more. Teams may focus on themes as broad-reaching as changing ecosystems, their impact on human and non-human communities, and social, environmental, technological, or economic solutions for thriving in the face of loss.
Curators
ALTER- was conceived by artists Julie Beauvais and Horace Lundd, in collaboration with Sarah Huber, and co-created with the residents of Val d'Anniviers. With over 20 years of combined experience, Julie and Horace have been collaborating with local communities, artists, and researchers on nearly every continent working at the intersection of the arts, spiritualities, indigenous knowledge, and worldviews. Now, as full-time residents of Chandolin, a village in Val d'Anniviers, they are returning home — turning their global lens on a shifting planet to the sweeping landscapes, humans, and non-humans right outside their door.

Questions about the residency can be addressed to residency@alter-anniviers.com.


Visit the FAQ page