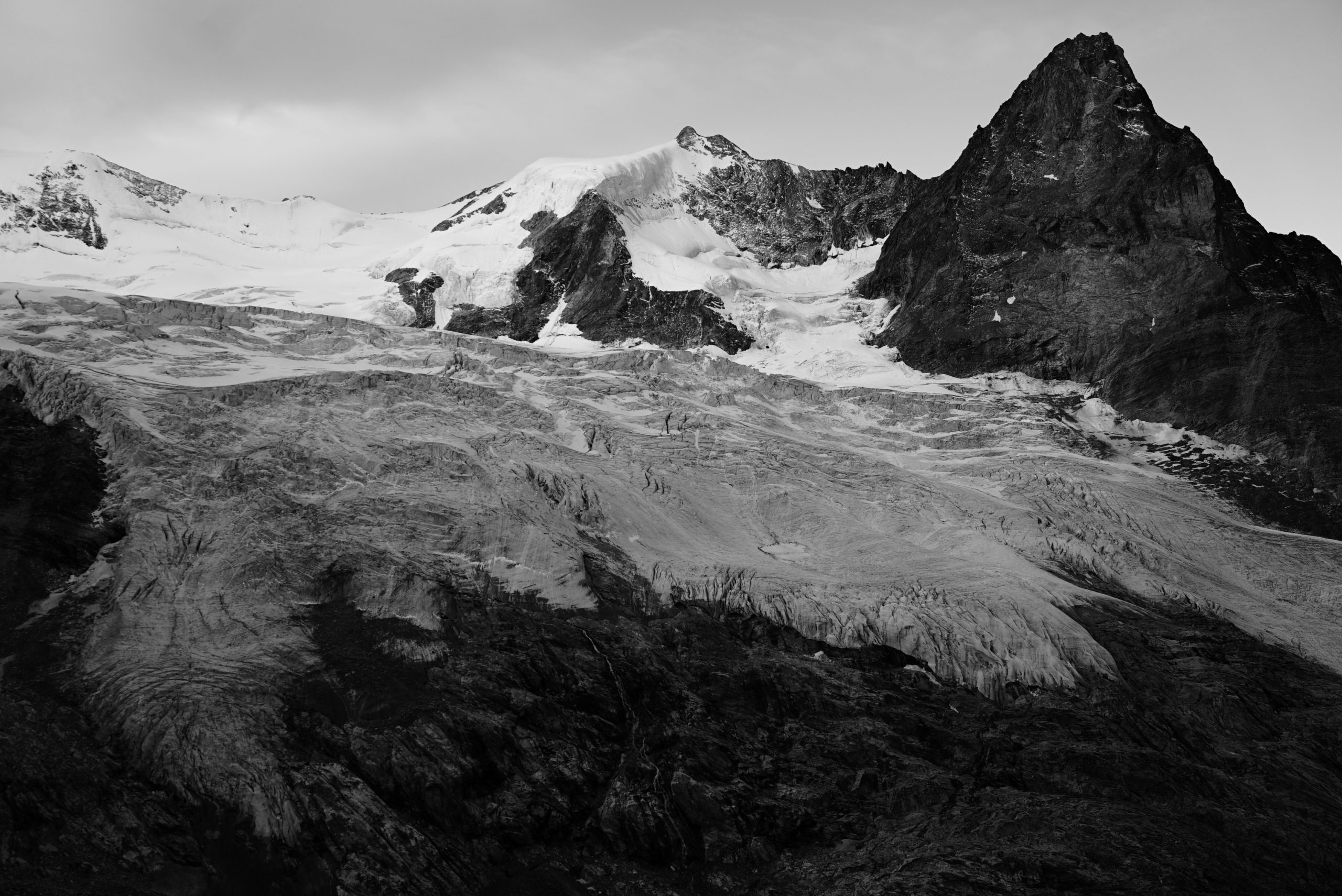 ALTER-
Altitude Laboratory I Transition Experiments I Research
A three-month residency responding to the impact of environmental crises
on communities in the Swiss Alps
The Alps are legendary for their majestic peaks and fierce, unforgiving nature. For centuries, the people of the Val d´Anniviers, a valley in the Swiss Alps, embraced this harsh environment — living sparingly, though comfortably, off the land. They relied on transhumance, the annual migration of entire villages from the highest pastures in the spring to the valley below in the fall, to thrive on natural resources. This nomadic lifestyle shaped the land, relations among people and animals, and local practices and traditions.
Nomadic life was gradually abandoned during the 20th century. Ski resorts and mass tourism, hydroelectricity and industry brought new sources of income and the promise of an easier life. But this progress also took people away from the land and impoverished the ties that bound communities together. Today, as climate change accelerates, snow is disappearing, extreme weather events are multiplying, and life for both humans and non-humans is becoming more complex and fragile. Can we imagine and create a more hopeful, healthier future?
ALTER- is a three-month residency in Chandolin, a village perched at an altitude of 2,000 meters in the Val d'Anniviers, that invites one transdisciplinary team of artists and researchers a year to rethink and respond to growing environmental crises and their associated social, economic, and cultural shifts. Each team will spend twelve weeks exploring the valley, learning from local villagers, developing work that will be publicly shared on a weekly basis, and presenting a final project. While the residency builds on this locale, the work and wisdom generated by each team could have far-reaching implications for high-mountain communities around the world.

Questions about the residency can be addressed to residency@alter-anniviers.com. 

Learn more about the Residency Program