Sylvie Peter
Vissoie, Switzerland
Mountain guide, Herbalist
Passionate about mountains, wild and medicinal plants, I trained as a mountain leader to have an activity in nature. This brought me later to a training in herbalist.
WEBSITE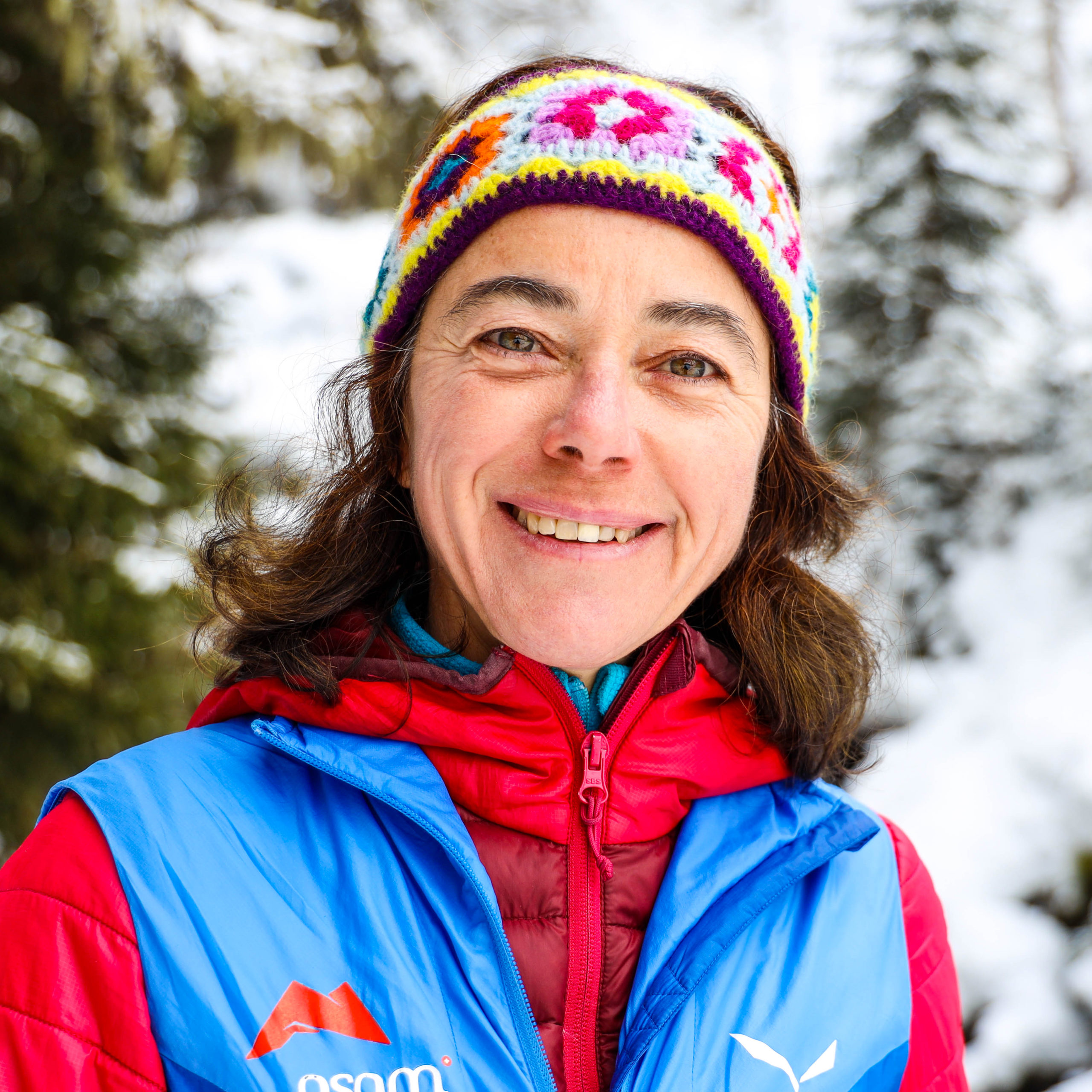 Coming from the Atlantic Ocean, I arrived "by chance" in Anniviers for a winter season in the restaurant business and never left! After more than 30 years in this magnificent valley, I realize how lucky I am to live in this preserved environment! I have found an anchorage there, like roots that I did not feel before… This does not prevent me from going to other horizons, during treks in Morocco or Nepal, where I discover populations and ways of life with which we have similarities. 
My activity allows me to accompany people on the paths and I like to transmit my knowledge on this rich and diversified nature, which offers itself to us, and on a heritage full of stories. What a pleasure to share these moments of wonder and conviviality, during a hike. But I am also saddened to see every year, the accelerated melting of our white glaciers, which are diminishing at sight, to leave the place to dark rock … 
However, when I see stars in the eyes of the participants or when they are transported by their emotions, I tell myself that I am doing a wonderful job and that the day is won!